Sanchez Photography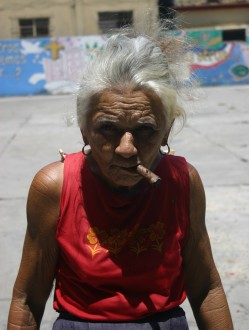 Wisdom
Age has come to the cigar woman. Her skin is tough and wrinkled because of the many sun kisses; her eyes are tired of seeing the sea, and her hair is colored like the winter snow that will never visit Cuba. She is the wisdom of the community, soft spoken, truthful, and vivid. Simple things in life are what happiness is all about, such as the cigar in her month.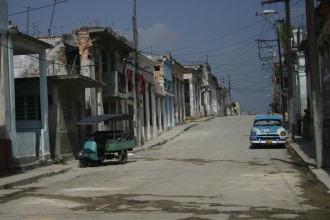 Pride
Yes, Cuba is poor. Yes, Cuba is starving. Yes, Cuba has no choices. Dirt, bricks, breeze… are all part of a grey picture of what Cuba has become, but deep in the center there are the Cuban people, absent from sight, but present with their cheerful spirits, only visible to the people who share the same insanity.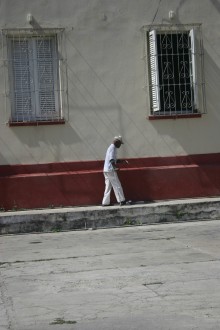 Eloquence
At a lonely dusty sidewalk, a man walks with pride, the contrast of his chocolate skin with the recent starch pressed white Guayavera shirt fills the space with eloquence and elegance. He is fast; passing by with strong and long steps as he tries to make it on time for the Santeria event.