Center for Academic Excellence
First Year Experience
Greetings new and potential Huston-Tillotson University Mighty Rams!  On behalf of the First Year Experience (FYE) team and Peer Advisors, we would like to welcome you to HT.

Education, exploration, and exposure to new and exciting things are our goal for you here at Huston-Tillotson University.  As a first year student, you are laying the foundation for your future. Hence, one of our main duties is to assist you in this endeavor in any way possible in order to ensure your success.

Parents and guardians, your student is embarking on a new journey in life and so are you!  Through many of the programs and events sponsored by the Office of the First Year Experience, 

We will enlighten the mind, body, and soul of every student here at HT.  We also wish to remind you that Huston-Tillotson University is a higher education institution that is rooted in a family-oriented community.

If you have any questions or concerns, please feel free to contact me at any time. I will be delighted to assist you.

The First Year Experience program also includes programs and workshops that supplement the acclamation process of the program. The program is always growing and expanding to meet the needs of its students. The hope is that through this comprehensive first-year program, students will be more academically and socially successful and as a result will matriculate at Huston-Tillotson University.

 
New Student Orientation: It's All About Me @ HT 
 Click the image below to view the Fall 2013 Orientation Agenda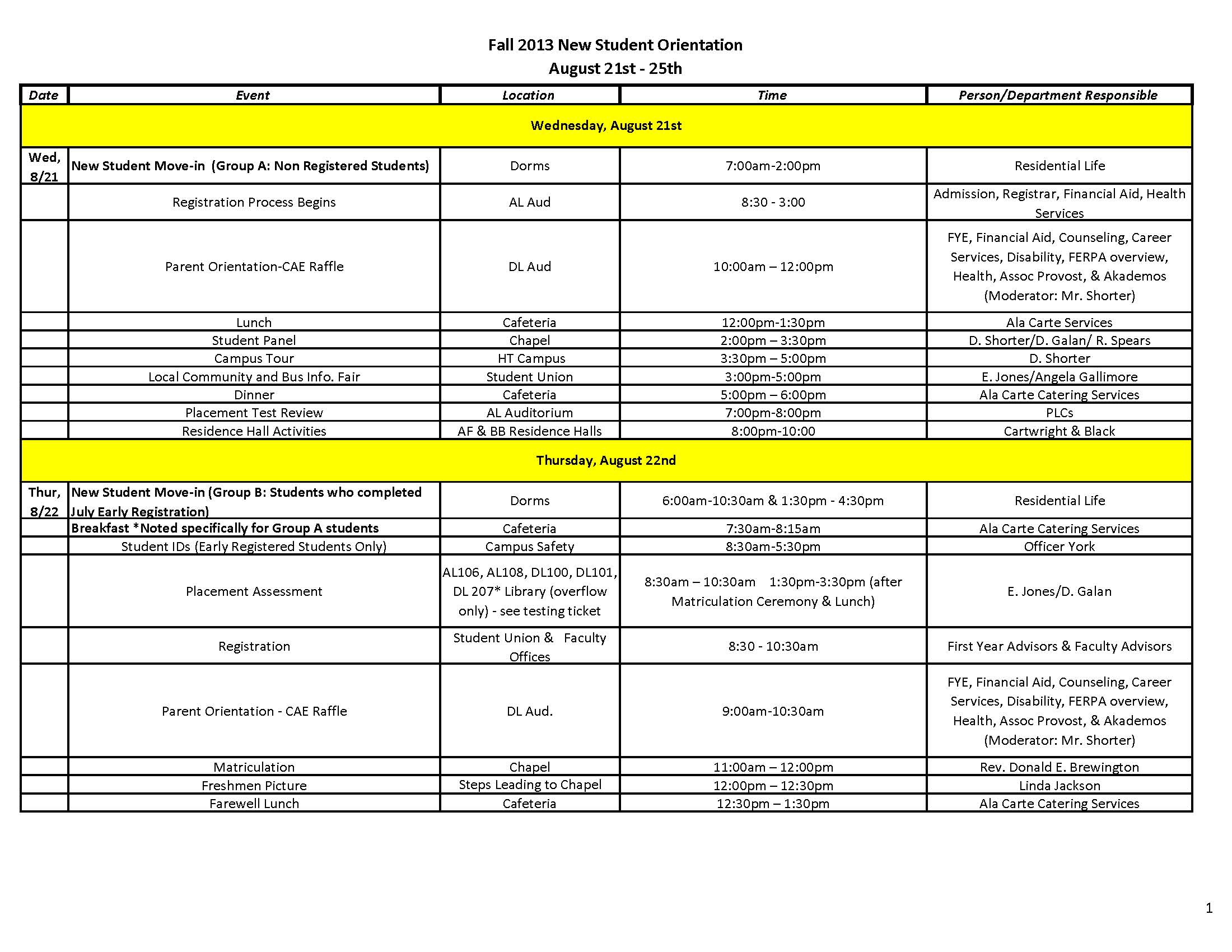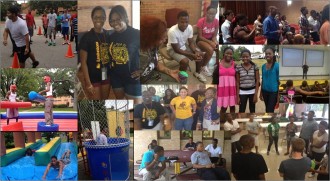 Outstanding First Year Student Advocates
FYE would like to take the time to say thank you to all of those individuals that helped make 2013-2014 an amazing and successful year for the freshmen class. 
FYE would like to especially thank all professor and seminar instructors:  Dr. Archilbald Vanderpuye, Ericka Jones, Dr. Dean Keddy-Hector, Dr. Mike Hart, Dr. Rozena McCabe, Dr. Yusuf Yildirim, Ashley Williams, Monica Cicciarelli, Jamshi Ebenezer, Marissa Turner, Dr. Monique Johnson-Jones, Dr. LaTanya Lowery, Thomas St. Julien,  and Alisa Havens for going above and beyond  the call of duty to help these students become more successful at Huston-Tillotson University!
Residence Life information for Freshmen and Shot Vaccination information click here.
 Funded by Title III
The First Year Experience (FYE) program at Huston-Tillotson University is designed to assist students in making a successful transition to HT and university life in general. The program begins with the new student orientation process, consisting of various activities that help acclimate the students to campus and socialize with their peers. During the orientation process each student is assigned a returning student as a Peer Advisor, who serves as the new student's "mentor" during his or her first year.