HT Reintroduces the Communication Major for the Fall 2011 Semester
Wednesday Jul, 20 2011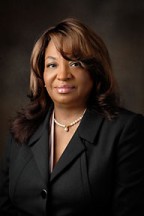 (AUSTIN, Texas) 7.18.11 — Huston-Tillotson University officials announce the reintroduction of the Bachelor of Arts in Communication for the start of the Fall 2011 semester.  The updated communication major integrates contemporary applications across multiple platforms for the next generation of media professionals. Also included in the reintroduction is a new communication center that will be housed on the third floor of the Agard-Lovinggood Building.  Funds from the Student Financial Aid and Fiscal Responsibility Act (SAFRA) facilitated by U.S. Congressman Lloyd Doggett were used to develop the communication degree program and campus location.
The major, under the University's College of Arts and Sciences within the Department of Humanities and Fine Arts is a 33-semester hour program of courses devoted to telecommunications technology, media, information, and program content that extends beyond what society has understood as media while preparing graduates with the ethical responsibility and the knowledge to discern their role in the future of media. An advisory panel of academic, broadcast, and industry professionals crafted the components of the new curriculum. "Students interested in studying communication at Huston-Tillotson University will be offered every opportunity to develop their skills in media in order to meet the challenges of contemporary media and remain competitive in a highly competitive field," said Dr. Carol Adams Means, Huston-Tillotson Associate Professor of Communication Arts. Adams Means earned her master's and doctorate in journalism from the University of Texas, Austin, Texas.  She has taught various television, communications, and media courses at several universities. She currently serves as president of the Texas Association of Broadcast Educators (TABE)—an organization that promotes the recognition, welfare, and progress of education in broadcasting and electronic communication.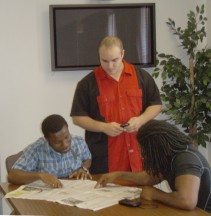 Huston-Tillotson University offers Bachelor of Arts or Bachelor of Science degrees in English, communication, history, music, criminal justice, political science, psychology, sociology, education, kinesiology, biology, chemistry, mathematics, business administration, computer science, and computer information systems. A minor can be earned in most of the disciplines, including religious studies and African and African American Studies. Business administration, education, kinesiology, criminal justice, and English are the five most popular majors. Criminal justice was added as a major in 2003.
The new degree not only strengthens the University's course offerings with a comprehensive multimedia degree path for students specifically interested in the subject but seeks to attract and place more minorities into the field.
The record fall 2010 enrollment of 901 students reflected the University's highest enrollment and the May 2011 class represented the largest graduating class since the 1952 merger.  Huston-Tillotson, an historically black institution, has a student population comprised of 72% African American, 19% Hispanic, 6% Anglo, and 3% international from 12 countries.
Formed after the merger of two former institutions, Samuel Huston College, founded in 1875, and Tillotson College, established in 1876, Huston-Tillotson University is Austin's oldest institution of higher education. 
To enroll at Huston-Tillotson University for the fall term, contact Enrollment Management at 512.505.3028 or admission@htu.edu.