Fall 2015 Registration Aug. 19-21. RSVP Now. Classes Begin Aug. 24.
Thursday Jul, 30 2015
Fall 2015 Registration
Aug. 19-21 | 9:00 A.M. – 4:00 P.M
Placement Testing | 9 A.M. – 12 P.M.
*Please RSVP by August 17*
Priority registration for Fall 2015 is available to new students and transfer students who are in good academic and financial standing.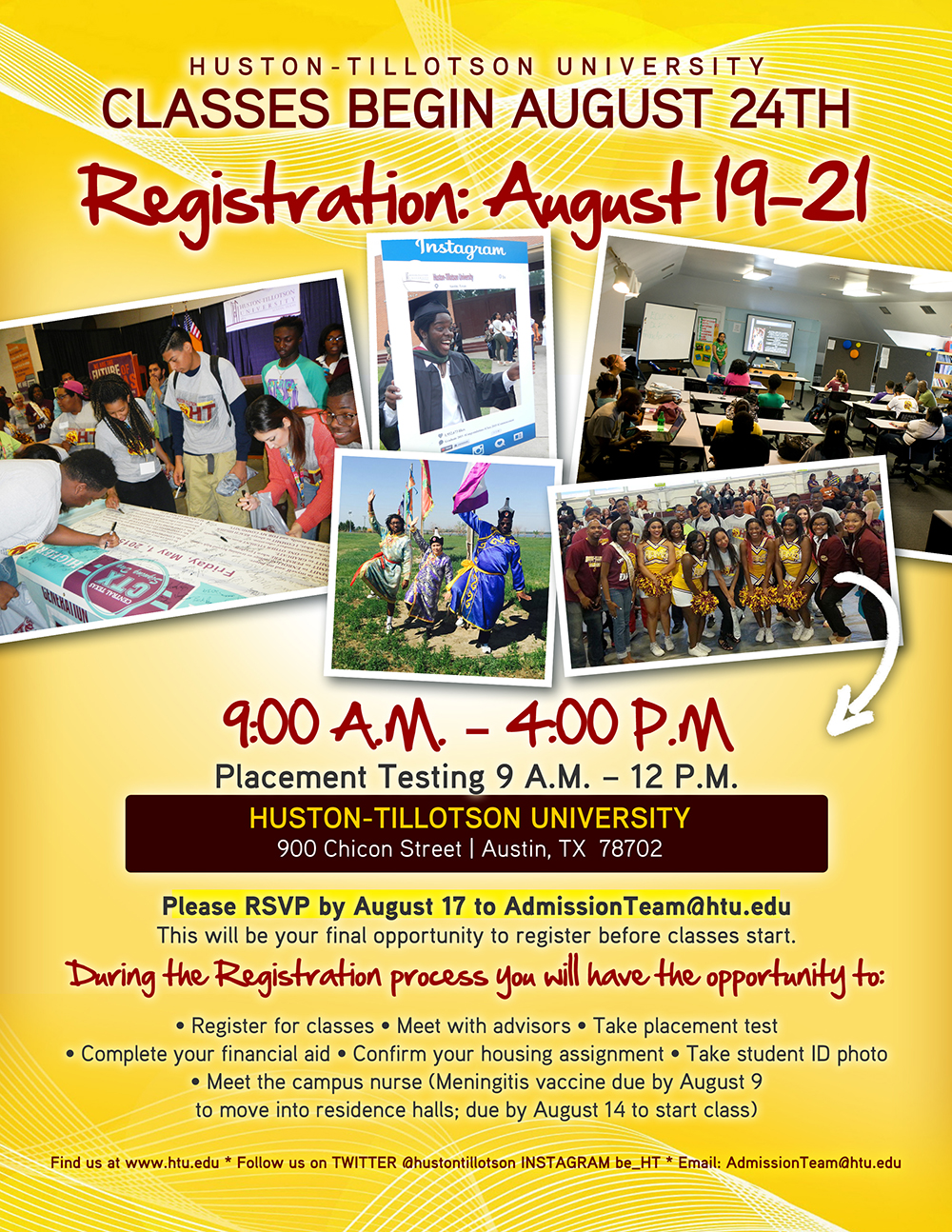 During the Registration process you will have the opportunity to:
Register for classes

Meet with advisors

Complete placement testing

Complete your financial aid process

Confirm your housing arrangements

Meet the campus nurse
–Federal requirements: The deadline for the meningitis shot is August 9, 2015. Meningitis shot due by Aug. 14 to start classes.
 Yes, I will visit the campus on August 19-21, 2015, before 4:00 p.m. I am confirming my reservation now by completing the information below.