HT's Honda All Stars and Pre-Alumni Council on the National Stage
Monday Feb, 18 2013
HT's Honda All-Star Team Tops in Texas
By Micah Johnson
Communication Major
(Atlanta, GEORGIA) — Dr. Alaine Hutson, Professor of History, and her Honda All-Star team represented Huston-Tillotson University in the Pre-National Championship Tournament, which took place on the campus of Prairie View A&M University on Feb. 16.  HT was represented by Team Captain Aisha Henderson, Micah Johnson, Arsenio Brown, Jonathan Wayne, Nimi Kemuel, Breana Flores, and Paul Muckleroy.  Ten teams from four states participated in the competition as listed below:
Huston-Tillotson University –Austin, Texas
Prairie View A&M University (2 teams)- Prairie View, Texas
Mississippi Valley State University- Itta Bena, Mississippi
Xavier University- New Orleans, Louisiana
Texas College- Tyler, Texas
Langston University- Langston, Oklahoma
Jarvis Christian College- Hawkins, Texas
Alcorn St.- Lorman, Mississippi
Grambling State University- Grambling, Louisiana
HT finished room play with a 2-2 record and a 3-way tie, but won the tie-breaker and entered the semifinals with the #2 seed.  In a close fought match, Mississippi Valley State defeated Huston-Tillotson University, which finished second after losing to Xavier University in the championship.  HT tied for third place alongside Langston University.
The Honda Campus All Star Challenge is the first and only Quiz Bowl type competition for America's Historically Black Colleges and Universities.  Created in 1989, the competititon has revamped its structure, continues to upgrade, and has awarded more than $7 million dollars in grants to the participating HBCUs.
HT is currently considered the #1 team in Texas and is awaiting the nation tally in order to determine if they qualify for the National Tournament this April in Los Angeles, California.  HT's qualification will be the University's second consecutive year entering the tournament, a feat which hasn't happened since the five-year-in-a-row span from 1995-2000.  The top 16 HBCU's nationally receive invitations to the highly anticipated event.  For more information check out the official HCASC website.
HT's Pre-Alumni Council Travels to Atlanta for UNCF Leadership Conference
by Sharnia Rowlett
Communication Major
(Prairie View, TEXAS) — Huston-Tillotson University's Pre-Alumni Council members had a blast participating in the 55th Annual NPAC Leadership Conference held recently in Atlanta, Georgia. All 38 UNCF member-colleges and universities joined for a week long journey of "Partnership for Transformation: Moving Students To and Through College." Keynote speaker Judge Glenda A. Hatchett empowered students with a message about getting serious about ones purpose and passion. She asked, "What is that one thing you always wanted to do?"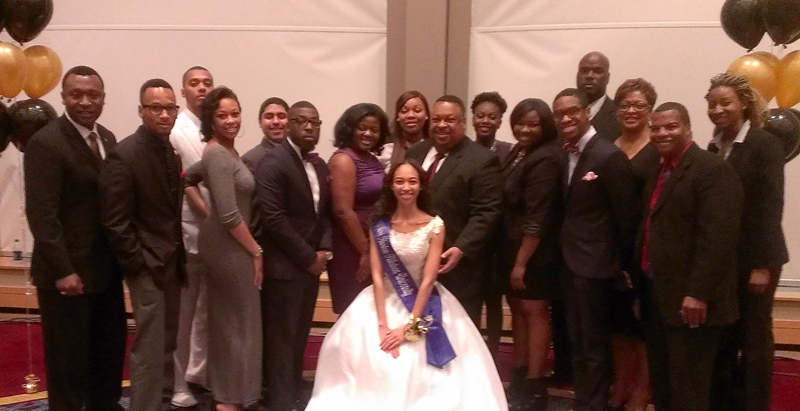 Each day was filled with sessions to equip and prompt UNCF scholars with the skills and tools needed to find their path to greatness, dress for success, and to gaining the job of their dreams. HT's 2012-2013 Miss UNCF, Mueni Rudd, also competed with other UNCF member- colleges and universities as queen helped their institutions with scholarship funding efforts. HT's Cameron Green proudly stepped down as NPAC's Southwestern Regional Director as he was elected the NPAC Vice President. In addition, Sharnia Rowlett was appointed Editor of the Torch, the national pre alumni newsletter.
Eight great tips from Rose Flenrol, Manger of Social Responsibility for FedEx Corporation, offered insight for attendees addressing the transition from a collegiate career to a prosperous future.
Gain experience from an early internship. "Better the brand, better the opportunity".
Get to know your professors, because employers appreciate a distinguished recommendation letter.
Begin thinking like a professional! Obtain business cards and a professional email addresses.
Clean up your online image.,
Connect with the people you meet along the way.
Join your Alumni Association immediately.
Seek a mentor.
Set short and long terms goals for yourself.