HT Recognizes Alumni As Trailblazers During Black History Month
Thursday Feb, 21 2013
W. Charles Akins '54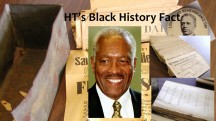 W. Charles Akins began his career in education after graduating from Huston-Tillotson College in 1954. He served as principal of Anderson High School within the Austin Independent School District.  He is recognized and respected in the community after serving in positions as classroom teacher, coach, dean of students, principal, and administrator.  He retired from AISD in 1984 and is also a retired veteran. W.C. Akins High School (Austin) is named in his honor.  He is the recipient of numerous community awards.  
Dr. Maxine Boles '44
Dr. Maxine Kelly Boles received her Bachelor of Science degree in Home Economics and Natural Science in 1944 from Tillotson College. She was recognized as one of the few "elite" students that helped transform the college.  She began her professional teaching career as a fifth grade instructor in Marlin, Texas.  She later accepted a position as a home economics teacher at O.J. Thomas High School in Cameron, Texas; and also taught combined third and fourth grades in the Vado, New Mexico, school district.  She was awarded an honorary degree from Huston-Tillotson in 1995.  To date, Dr. Boles has contributed more than one-quarter million dollars to HT.
E.E. Hill
Alumnus E.E. Hill enjoyed a prestigious career in education before entering his retirement.  He served as principal of his high school alma mater, Excelsior High School, in Henderson, Texas, that was later renamed Hill High School before closing in 1970.  The E.E. Hill WSC Program developed by Dr. Jerry B. Madkins was established for the Henderson School District in order to ensure student college readiness. Hill earned his Bachelor of Arts degree from Samuel Huston College.  He also studied at Tuskegee University before graduating with honors with a  Bachelor of Arts in Mathematics from Prairie View A&M University as well as a Master of Arts degree. He grew up in the segregated south as one of 11 boys.  As farmers, his parents provided the means for seven of the children to attend college.  Hill was also drafted and served two years in the navy during World War II.  He began his teaching career in 1931 and currently resides in Henderson.
John Q. Taylor King, Sr. '47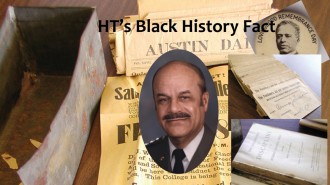 Lieutenant General John Q. Taylor King's leadership resonates throughout the campus in his role as chancellor and president emeritus of Huston-Tillotoson.  His career included HT faculty, dean, and presidential positions.  He was elected president March 1965 and retired in 1988.  He was also known for his prolific writing skills.  He collaborated with others on four textbooks in mathematics and contributed many articles to professional and religious journals.  King received two bachelors' degrees—Bachelors of Science from Huston-Tillotson University and the Bachelor of Arts from Fisk University.  He obtained his master's degree from DePaul University, and later earned doctorates from the University of Texas at Austin in 1957 as well as Southwestern University, Georgetown, Texas, in 1988.  He also received honorary Doctor of Law degrees from Southwestern University, St. Edward's University, and the honorary Doctor of Humane letters from both Austin College, and Fisk University.  HT awarded him a honorary doctor of science degree.  He also holds a Phi Beta Kappa Key.  He served in World War II where he moved through the ranks from private to captain before retiring as a major general.  He received a Texas State Guard lieutenant general promotion in 1985 by Governor Mark White.
 
Willie Mae Kirk '47
Alumna Willie Mae Kirk was recognized for her years of service to the community as a teacher, civil rights advocate, political activist, and library commissioner during the renaming of the Oaks Spring Branch Library. The new Willie Mae Kirk Library is located in Austin, Texas, on 3101 Oak Spring
 A few years ago, Kirk received the Austin Area Urban League's Whitney M. Young Jr, Award for her community service and in recognition for her many years advocacy of Austin citizens.  A few of her lifetime accomplishments include helping to close a segregated ice rink in Austin and demanding a traffic light for students of L.L. Campbell School.  Kirk is a retired Austin Independent School District teacher, former election worker and president of the HT International Alumni Association. 
Patrick B. Love '88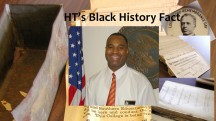 Patrick B. Love is a native of Memphis, Tennessee, and a 1988 graduate of Huston-Tillotson where he received his Bachelor of Arts Degree in Mass Communication. While at HT, he was an accomplished basketball player with several records to his credit. He began his career with the Department Of Justice (DOJ) in February, 1988, as a Federal Officer in Bastrop, Texas.  While stationed in Bastrop, he was a member of the Special Operations Response Team (SORT) which is  trained to respond to high risks and unconventional crisis situations.  Additionally, while in Bastrop, Texas, he was honored as Rookie Officer of the Year by his peers.
In August of 1991, he was promoted to the rank of Lieutenant and served in this position in Texarkana, Texas, and in Fairton,New Jersey, where he respectively served an Assistant and Team Leader of the facilities SORT. 
In August of 1996, Love was promoted to his current position as Deputy Chief, Office of Emergency Preparedness (OEP), BOP/DOJ Headquarters, Washington, D.C.  In this position, Love has conducted numerous Emergency Preparedness Assessments at various facilities which covered Emergency Operations Plans and planning, Command Center structure, Crisis Management Team Training and Operational Security and Emergency procedures.  He also participated on the District of Columbia Sentences Felon Requirement Panel as mandated by the District of Columbia Revitalization and Self-Government Act.
Love was also assigned as the Officer-In-Charge while assisting the former Immigration and Naturalization Service (INS) with the detention of Chinese Citizens on the island of Tinian, Commonwealth of the Northern Marianas Islands.  Following this assignment in 1999, Love was presented with a Letter of Commendation from the Assistant Attorney General of the United States, and in 2000, he was honored with the Norman A. Carlson National Award which recognized his leadership skills and abilities.
Jackie Robinson
Karl Downs (left) president of Samuel Huston College, 1943-1948, was the officiant at the Jackie Robinson wedding to Rachel. Robinson was the basketball coach. Click on the articles to read more.
Wilhelmina Perry, '44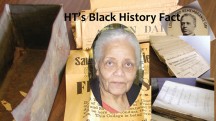 Dr. Wilhelmina Perry is known by HT students, because she ensures that they are aware of the rich HT legacy.  She was selected as HT's UNCF Alumnus of the Year and her picture will be posted on the UNCF Wall of Fame displayed in the  New York office in March.  She is the co-author of the Huston-Tillotson University Legacy book that is packed with information about the institution's 137 year history.  She previously taught students enrolled in University 101 and is a presenter for numerous events on campus.  She is a retired sociologist with the distinction of professor emerita from Rowan University in Southern New Jersey.  She also taught at Texas Southern University.
Bertha Sadler Means '45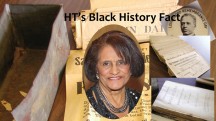 Dr. Bertha Sadler Means is a graduate of Tillotson College. She is an entrepreneur as owner of Austin Cab  Company as well as an educator and philanthropist.   She was one of the pioneers who fought segregation and was accepted into the University of Texas at Austin to earn her master's in education.  She retired from the Austin Independent School District (AISD) and was awarded the W. Charles Akins African American Heritage Award in 2002 for her exemplary character, leadership, and community service.  Means orchestrated a movement entitled "Great-Grandmama for Obama" in which she utilized a family of volunteers to mount and e-mail campaign that worked successfully.  The Bertha Sadler Means African American Resource Center located in Anthony and Louise Viaer-Alumni Hall was named in her honor for her generosity and support. She is also the honorary chair of the 2013 Decennial President's Mankind Assisting Students Kindle Educational Dreams (MASKED) gala. Read more about Bertha Sadler Means.