HT Black History Month Programming Announced
Thursday Feb, 21 2013
Austin's oldest institution of higher education, Huston-Tillotson University, with roots dating back to 1875, is pleased to announce its Black History Month programming. The University's month-long programming in deference to Frederick Douglass and Abraham Lincoln, also honors the legacy of Black History Month founder Carter G. Woodson and the first designation in 1926.  Programming is as follows:
Tenth Annual W.E.B. DuBois Lecture Featuring Eli Reed
Thursday, Feb. 21
9:30 a. m. (Agard- Lovinggood Auditorium)
2:30 p.m. (Anthony and Louise Viaer – Alumni Hall)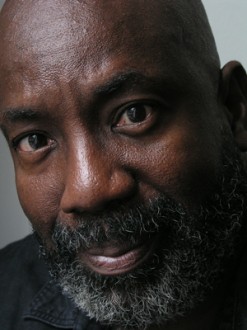 Award-winning photographer and photojournalist Eli Reed is the featured lecturer for the Annual W.E.B. DuBois program.  Reed will visit with HT students and the HT community during a master's class and lecture scheduled from 9:30 a.m. to 10:45 a.m. in the A-L Auditorium.  Later, from 2:30 p.m. to 4:30 p.m. there will be an unveiling of his photography exhibit in Viaer – Alumni Hall. Reed will also autograph limited-edition photographs and his book for purchase.  Reed studied at Harvard University, currently teaches at UT, and was a Pulitzer Prize for Feature Photography runner up in 1982. He received the 2011 Lucie Award for Achievement in Documentary Photography.
University Day and the African American Community Heritage Festival
Saturday, Feb. 23
9 a.m. – 5 p.m.
Huston-Tillotson University Campus
900 Chicon Street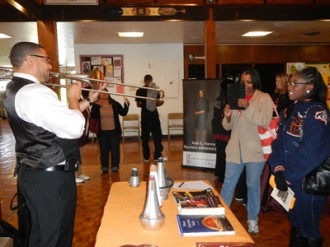 High school juniors, seniors, and their parents are invited to discover Huston-Tillotson University during University Day.  Prospective students meet faculty and staff, obtain information about majors, tour the campus, and receive scholarship and financial aid information. HT, conveniently located near downtown Austin, offers Bachelor of Arts or Bachelor of Science degrees in English, communication, history, music, criminal justice, political science, psychology, sociology, education, kinesiology, biology, chemistry, mathematics, business administration, computer science, and computer information systems. A minor can be earned in most of the disciplines, including religious studies and African and African American Studies. Register online at http://htu.edu/enrollment/university-day or contact Enrollment Management at 512.505.3028 or  admission@htu.edu.  Free and open to the public. Starting at 1 p.m., the public is invited to the 14th Annual African American Community Heritage Festival, sponsored by Texas State Representative Dawnna Dukes.  The event features performances by youth groups, merchant vendors, mobile health services, a children's play area, and more.  The festival concludes at 5:00 p.m. and there is no charge to the public.
For more information about the above-mentioned events, call 512.505.3073.
Sixth Annual Bishop E.T. Dixon Lecture
'Let's Talk About Sex Baby: Human Sexuality and the Black Church Experience'
Featuring Dr. Albert Mosley
Thursday, Jan. 31
2 p.m. – 3:30 p.m.
Agard-Lovinggood Auditorium
900 Chicon Street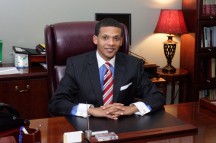 Dr. Albert Mosley will address the faith community's response to human sexuality, especially sexual pluralism and non-hetero expressions of sexuality under the topic, "Let's Talk About Sex Baby: Human Sexuality and the Black Church Experience." Mosley is President of Gammon Theological Seminary in Atlanta, GA.  Prior to being named the President of Gammon, Mosley served as the University Chaplain and Director of the Multi-Faith Studies Program at The Johns Hopkins University in Baltimore, MD. Before his appointment at The Johns Hopkins University, Mosley served as Director of the Center for Civic Engagement and Professor in the Penonni Honors College of Drexel University (Philadelphia, PA), teaching courses ranging from comparative ethics to public life and leadership. Dixon, for which the lecture is named, is one of two HT graduates to receive "bishop" status.  He graduated magna cum laude from what was Samuel Huston College in 1943 before earning a degree from Drew Theological Seminary. He served the church and community in numerous positions while establishing innovative programs before and after becoming president of Philander Smith College in Little Rock, Arkansas. He retired in 1992 and died in 1996. Huston-Tillotson is affiliated with The United Methodist Church, the United Church of Christ, and offers a minor in religious studies.  Free and open to the public. 
Huston-Tillotson University and The University of Texas Butler School of Music present the 7th Annual Black History Month Concert
Featuring Composer Charles Lloyd, Jr.
Friday, Feb. 8
7:30 p.m.
Bates Recital Hall
2420 Robert Dedman Drive
Mr. Charles Lloyd, Jr., noted for his musical compositions and arrangements, will be the featured guest during the annual Black History Month collaborative concert with the Huston-Tillotson University Concert Choir, under the direction of Dr. Gloria Quinlan; the Prairie View A&M University Concert Chorale, under the direction of Dr. A. Jan Taylor; and the University of Texas Chamber Singers, under the direction of Dr. James Morrow. The concert is free and open to the public. Parking is available at the San Jacinto Garage.
The 25th Annual Blues and Jazz Festival
Sunday, Feb. 17
4 p.m. to 8 p.m.
Millennium Youth Entertainment Complex
1156 Hargrave Street
The HT Concert Choir and Jazz Combo; James Polk and Pamela Hart; Blind Orange Jefferson and the Seeing Eye Band; Robert Kelly and Blue Mist Soul Band; Hot Wax; W.C. Clark Blues Review; and others will perform during this 25th annual festival.  Admission is $25 for this event sponsored by the HT Alumni Association, Austin Chapter.  Tickets may be purchased from the HT Bookstore, Millennium Youth Entertainment Complex, Hospital Pharmacy on MLK, by calling 512.477.2998, or by sending a message to info@myec.net. Beverages are allowed.  However, coolers or ice chests are not permitted.