HT Graduate Attorney Chris Tolbert to Speak During W.E.B. Dubois Lecture
Friday Feb, 28 2014
Austin's oldest institution of higher education, Huston-Tillotson University, with roots dating back to 1875, is pleased to announce its Black History Month programming. The University's month-long programming in deference to Frederick Douglass and Abraham Lincoln, also honors the legacy of Black History Month founder Carter G. Woodson and the first designation in 1926.  Programming is as follows:
Eleventh Annual W.E.B. Dubois Lecture
'The Time is Now; Making an Impact and Leaving a Legacy' 
Thursday, Feb. 20
2 p.m. – 3:15 p.m.
Agard-Lovinggood Auditorium
Attorney Christopher L. Tolbert, a 2007 graduate, will address the topic mentioned above at the annual W.E.B. Dubois Lecture. Tolbert is a member of the Texas State Bar who established his solo practice in Waco after positions in the New Mexico Public Defenders' Office and with a law firm in Lubbock. He now resides in Austin.
The HT Dubois Honors Program offers gifted students unique opportunities to enrich their education at Huston-Tillotson University through specialized curricula, internships, workshops, and cultural events.
The program is free and open to the public.
University Day and the African American Community Heritage Festival
Saturday, Feb. 22
9 a.m. – 5 p.m.
Huston-Tillotson University Campus
900 Chicon Street
High school juniors, seniors, and their parents are invited to discover Huston-Tillotson University during University Day.  Prospective students meet faculty and staff, obtain information about majors, tour the campus, and receive scholarship and financial aid information. Register online or contact Enrollment Management at 512.505.3028 or admission@htu.edu.  Free and open to the public.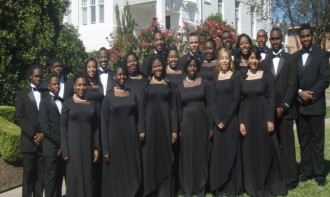 February Concert Choir Performances
Maranatha Bible Church
Sunday, February 16
8:00 a.m. and 10 a.m. Services
7855 Converse, Texas 78109

Austin Presbyterian
Tuesday, February 18  
11:00 a.m.
Seminary- MLK Black History
Worship service and Luncheon

Dallas Alumni Concert
Sunday, March 2
6:00 p.m.
University Park United Methodist Church
4024 Caruth Blvd. Dallas, Texas
 
Sunday, April 13
4:00 p.m.
Houston Chapter- HT Alumni
Honors Convocation
Friday, May 9
10:00 a.m.  
King- Seabrook Chapel
Commencement
Saturday, May 10
8:30 a.m.
Athletic Field
First Minister & Ministries of Music Conference
Tuesday- Thursday, May 21-22  
Evening Worship service ends 12 noon
Huston-Tillotson University