Annual W.E.B. DuBois Lecture in Celebration of Black History Month
Thursday Feb, 21 2013
Austin's oldest institution of higher education, Huston-Tillotson University, with roots dating back to 1875, is pleased to announce its Black History Month programming. The University's month-long programming in deference to Frederick Douglass and Abraham Lincoln, also honors the legacy of Black History Month founder Carter G. Woodson and the first designation in 1926.  Programming is as follows: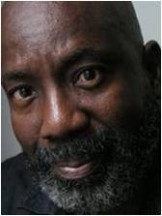 Tenth Annual W.E.B. DuBois Lecture Featuring Eli Reed
Thursday, Feb. 21
9:30 a. m. (Agard- Lovinggood Auditorium)
2:30 p.m. (Anthony and Louise Viaer – Alumni Hall)
Award-winning photographer and photojournalist Eli Reed is the featured lecturer for the Annual W.E.B. DuBois program.  Reed will visit with HT students and the HT community during a master's class and lecture scheduled from 9:30 a.m. to 10:45 a.m. in the A-L Auditorium.  Later, from 2:30 p.m. to 4:30 p.m. there will be an unveiling of his photography exhibit in Viaer – Alumni Hall. Reed will also autograph limited-edition photographs and his book for purchase.  Reed studied at Harvard University, currently teaches at UT, and was a Pulitzer Prize for Feature Photography runner up in 1982. He received the 2011 Lucie Award for Achievement in Documentary Photography.