HT Student Cameron Green Named to National Board
Monday Feb, 27 2012
Meet Cameron Green
First-year student Cameron Green (pictured above) was appointed to the National Pre-Alumni Council Board as the Southwestern Regional Director during the UNCF 66th National Alumni Council/54th National Pre-Alumni Council Leadership Conference held earlier this year in Orlando, Florida. Green, originally from Baltimore, Maryland, is a political science major.  He is also a member of Huston-Tillotson University's Pre-Alumni Council that won the UNCF 2012 National Pre-Alumni Barbara Marshall Council of the Year award for the second-year-in-a-row.
Green was ready for a life away from home and visited 13 other colleges and universities before enrolling at HT.  He flew to Austin in July for a campus visit and decided to stay.  "HT felt like home outside of home," he recalled.  With aspirations of becoming an attorney and a goal of entering politics, Green is running for Student Government Association president.  He is also a Male Achievement and Persistence (MAP) leader. 
"Everyone here is so friendly," he concluded.
Meet Jailynn McCowan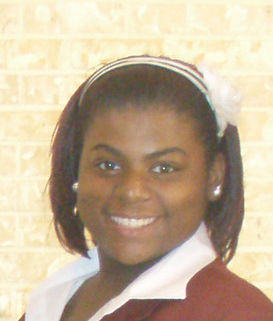 Jailynn R. McCowan advanced to the finals and finished fourth in the Battle of Flowers© Association Oratorical Contest. The competition is Texas' oldest oratorical contest and the second oldest in the nation. McCowan presented the ten minute memorized "A Trot Through Time—Along the Chisholm Trail."
Pictured is McCowan with members of the Battle of Flowers© Association and competitors from Texas State University, Rice University, the University of Texas at Austin, and Trinity University.
McCowan has already entered her career as a mentor at Blackshear Elementary School, which is across the street from campus.  She is an education major from Beaumont, Texas, and plans to pursue a master's degree in the field as well. McCowan is also a University Ambassador.
Meet Sikhongi Solomon Phungwayo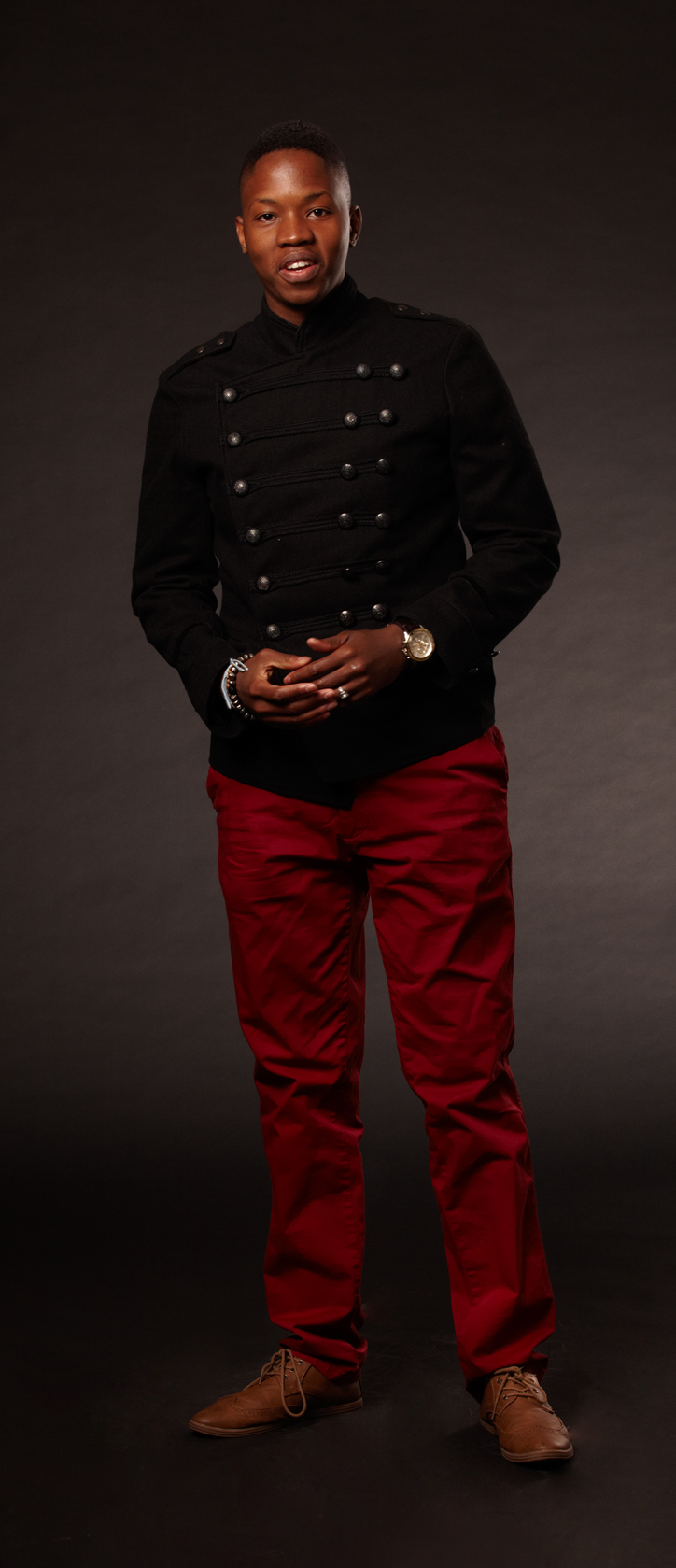 During the 2011 conference held in Atlanta, Georgia, Sikhongi Solomon Phungwayo captured first place in the chemistry category during the 68th Annual Joint Meeting of Beta Kappa Chi Scientific Honor Society and the National Science Institute competition. The society encourages the advancement of scientific education through original investigations; the dissemination of scientific knowledge; and the stimulation of high scholarship in the pure and applied sciences.
Phungwayo, originally from Soweto, South Africa, is a Huston-Tillotson University senior chemistry and biology major.  He completed extensive research in neutron activation analysis while working in an internship at the J.J. Pickle Research Campus Nuclear Engineering Laboratory. He is one of two undergraduate research assistants in Austin working under the auspices of the Office of Naval Research (ONR) Historically Black Colleges and Universities (HBCU) grant administered through the University of Texas at Austin in partnership with Huston-Tillotson University.
Among the 16 institutions competing at the institute, HT's Sammy Mudede received second place in the "Computer Science, Engineering, Physics, Mathematics and Earth Science" poster competition for this poster entitled, "Design and Control of A Quad-Rotor System." Akilah James and Stefan Spears received second place in the "Computer Science, Engineering, Physics, Mathematics and Earth Science" oral competition for their presentation entitled, "Cryptography Evolution." Finally, Aaron Sampson, a first-year computer science major, was elected vice-president for the Southwest Region. Dr. Carolyn Golden, HT's assistant professor of computer science, serves as the Beta Kappa Chi advisor.
Phungwayo's interest in the area was piqued when we joined the collaborative undergraduate educational effort supported by the ONR to attract students into fields of nuclear science and engineering.  Huston-Tillotson University, Florida Memorial University, and Texas Southern University comprise the partnership with UT. He and other HT students attended nuclear science seminars, participated in field trips to the UT nuclear reactor, and presented papers during HT's Dr. Joseph Jones, Jr. Research Day.
Current world events such as the earthquake in Japan that impacted the Fukushima Daiichi nuclear plant and unrest in countries such as Pakistan with nuclear reactors and weapons make Phungwayo's work critical. He collected samples for study purposes and trace elements in order to determine fluctuations, what happens to isoptopes, how the reactions would impact the public, and the consequences once exposed.  "To me it's groundbreaking (research) and exciting."
The upgrades to the Dickey-Lawless Science Building enabled Phungwayo to conduct his own research for his award winning paper. His paper "Undergraduate Research Opportunities in Neutron Activation Analysis for Local, Regional and International Students" has been accepted for publication. "HT has everything I need" in its nuclear laboratory.
Phungwayo earned the Anthony and Louise Viaer Scholarship after studying one year at a California community college. He always dreamed of studying in the United States and had a plan that included making top grades in order to secure numerous scholarships.  The money from his father's death funded his college for one year while waiting for scholarship offers. A chance meeting with a recruiter at a community college recruitment fair guided him to Huston-Tillotson.  The recruiter, Helen C. Ingram, actively involved in recruiting as a member of the alumni chapter, was a HT graduate.  He left the community college after one year and will graduate from HT in May 2012.
An exhaustive college life includes shadowing Timothy Merrill George, M.D., Medical Director of the Pediatric Neurosurgery, Dell Children's Medical Center of Central Texas, while preparing to take the Medical College Admission Test (MCAT) and Graduate Record Examination (GRE).  The first plan is medical school, but, again, financing it is an issue. The second plan is to build upon the work from the internships to secure a master's degree in nuclear engineering in order to earn the funds to pay for medical school.
Phungwayo is president of three campus organizations: International Students Association, Beta Kappa Chi, and the junior class.  He is a mathematics, chemistry, biology, and English tutor and academic coach. He is the National Black Engineers Association (NBEA) Huston-Tillotson University Chapter program planning chair and associate editor of the Alpha Phi Alpha Fraternity, Inc., Delta Chapter Sphinx magazine.
"It's obviously not possible to do what I do," Phungwayo said.  "God's grace, prayer, and an intense passion" sustain Phungwayo. 
 Meet Asia E. Haney

As pageants go, Asia Haney has a little experience. She was crowned Homecoming Queen for the 2012-2013 academic year after serving as Huston-Tillotson University's Miss UNCF for the 2011-2012 academic year. She represented the University at the UNCF 2012 66th National Alumni Council/54th National Pre-Alumni Council (NAC)/Leadership Conference held in Orlando, Florida, where she placed in the top 25. She is part of the HT Pre-Alumni Council that won the National Pre-Alumni Barbara Marshall Council of the Year award for the second consecutive year. The NAC is a sponsored organization of the UNCF, founded in 1946 to foster, influence, strengthen, and safeguard the existence of historically black colleges and universities (HBCUs). The members in HT's Pre-Alumni Council foster school pride and loyalty while managing fund-raising campaigns that promote life-long giving in support of their alma mater. Asia was the top fund-raiser during the University's phon-a-thon that involved reaching out to alumni in support of HT programs.
She is also a member of Alpha Kappa Alpha Sorority, Inc., a Resident Hall Assistant, a member of the Phi Beta Lambda Honor Society, and has earned Dean's List honors. Asia is majoring in business administration with a concentration in marketing. After obtaining her undergraduate degree, she plans to complete a master's degree in business administration.